The future of charter bus rentals
Feb 14, 2023 / 10:00 AM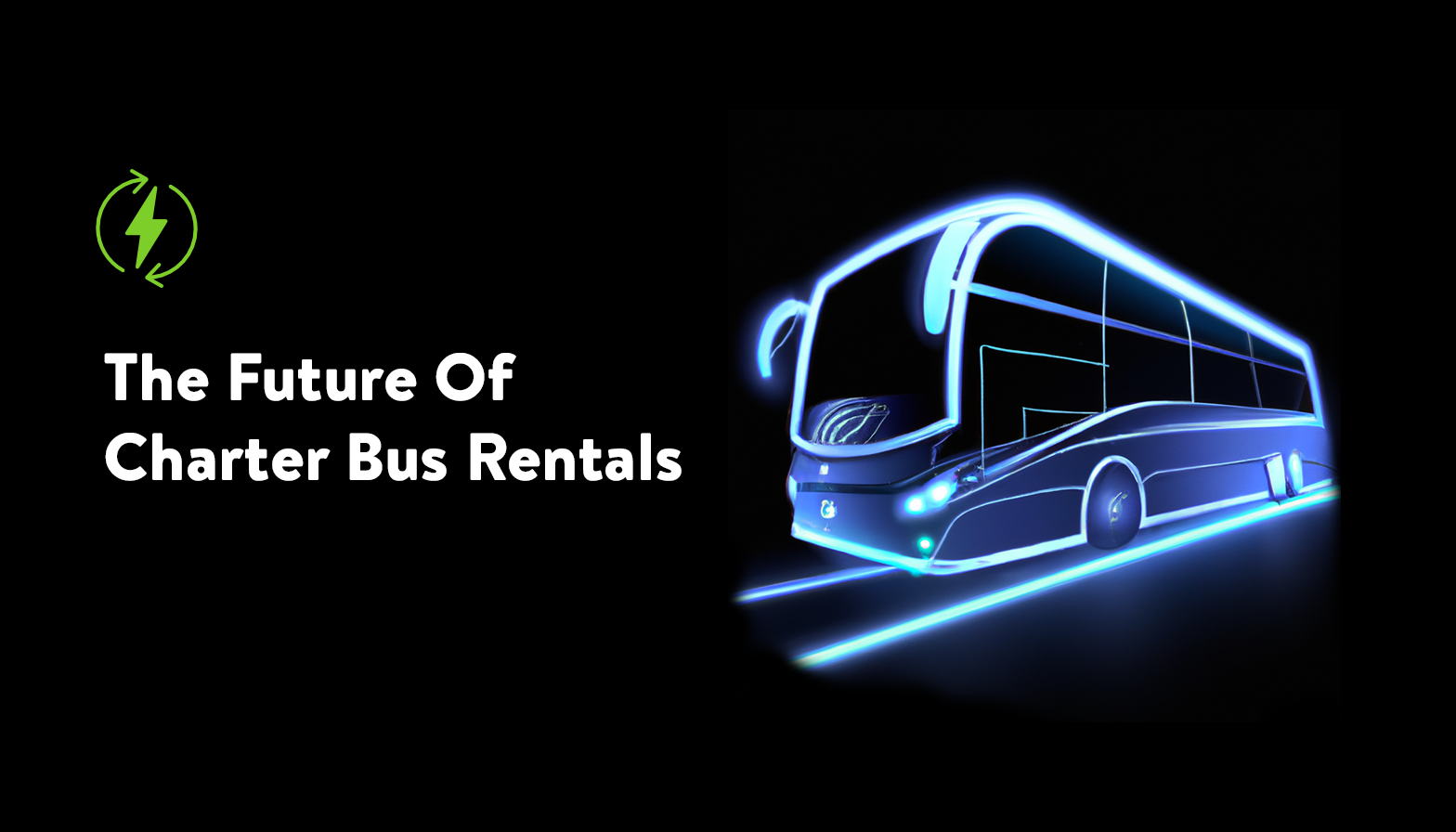 Anticipating a multitude of transformations and advancements in the charter bus rental industry in the impending years is a likely scenario. Some trends that are likely to shape the bus charter industry in the future include some potential trends:
1. Increased Demand for Sustainable Transportation
Eco-friendly modes of transportation are witnessing a surge in popularity, and charter bus companies are likely to respond by investing in electric or hybrid buses to meet this demand.
2. Use of Technology
Advancements in technology, such as GPS tracking, real-time scheduling and dispatch, and mobile ticketing are expected to become more widespread and play a bigger role in the charter bus industry. This will bring about a newfound level of ease for customers.
3. Increased Competition
The charter bus industry is becoming more competitive, and as a result, companies are expected to offer more competitive pricing, better customer service, providing customers with a broad spectrum of choices.
4. Increased Safety Standards
Safety is a top priority in the charter bus industry, and with the advent of new technologies and regulations, the industry is likely to become even safer in the future.
5. Increased use of Virtual Reality
VR technology will help charter bus rental companies to give the customers a feel of the bus and the trip before they book it.
Overall, the future of the charter bus rental industry looks promising, with increased demand, increased competition, and new technologies leading to growth and improvements in the sector.
Back to blog