Long-distance charter bus rental. 7 Tips.
Feb 14, 2023 / 12:00 PM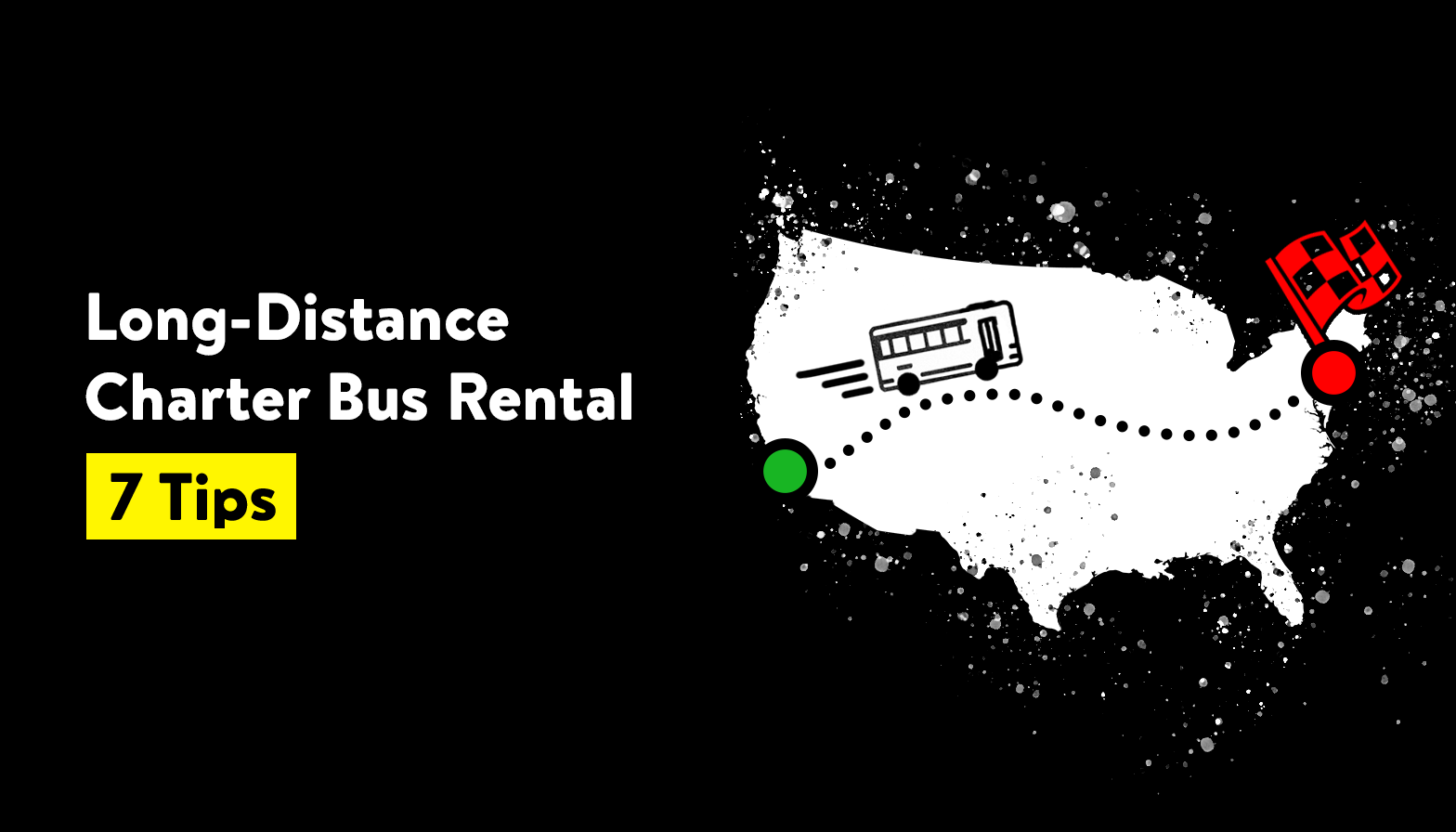 Are there any special requirements for renting a charter bus for a long-distance trip?
Yes, there are several special requirements for renting a charter bus for a long-distance ride.
Below are a few fundamental factors that should be at the forefront of your thoughts:
1. Plan ahead
To ensure the availability of a charter bus, it's important to plan ahead and book well in advance. During peak travel seasons, due to the potentially substantial demand for charter buses, it is imperative to secure reservations well in advance.
2. Determine the length of your trip
Charter bus rental carriers will need to know the length of the trip to provide an accurate quote. Be sure to include any stops or layovers in your itinerary.
3. Group size
The magnitude of your group will dictate the category and dimensions of the charter bus that will be requisite. Make sure to provide an accurate headcount to the bus rental company.
4. Destination and route
The destination and route will also affect the final bus rental rate. Be sure to provide the bus rental company with every essential piece of information required to obtain a precise quotation.
5. Driver accommodations
Charter buses are typically driven by professional drivers provided by the bus rental company. Make sure to factor in accommodations for the driver, such as meals and a hotel room.
6. Amenities
Long-distance trips can be tiring, so consider the amenities you'll need on the charter bus, such as restrooms, reclining seats, heating and air conditioning, as well as any other desires that you may have to ensure your utmost comfort.
7. Insurance and licensing
Prior to renting a charter bus, it is crucial to confirm that the bus rental provider possesses valid licensing and insurance for operating a charter bus. If the charter bus carrier's insurance is not valid, then it will not be authorized for passengers.
By keeping these requirements in mind, you can ensure a successful long-distance trip by charter bus.
Back to blog